Who Are We?
For over 30 years, the people behind Chatfromhome (RJ Media) have been providing adult chat line operators with the opportunity to earn money through the provision of live entertainment services, which includes those of a sexual nature, as well as fantasy and support. Our operators are some of the best in the business, weaving words as wonderfully as they say them, and always leaving their loyal clientele wanting more. It's no wonder that we're the most established live entertainment business within the UK, backed by a reputation that is honest, transparent and always working with both the operator and client in mind.
Our Mission
You may have stumbled across our website unsure as to what exactly it is that we do. You may have had some idea, and wanted to find out more. At Chatfromhome, we know that the services that we provide can have a big impact on the lives of our callers - meeting their sexual needs, and discussing their fantasies. There's nothing wrong with expressing inner desires! There's nothing wrong with sharing your woes with a friendly ear. By allowing callers to reveal their true selves, our operators provide a service that they can rely on to meet their needs, whatever they may be. We respect our operators for their adaptability and supportive nature, viewing them as true professionals.
What Makes CallFromHome The Right Choice For You?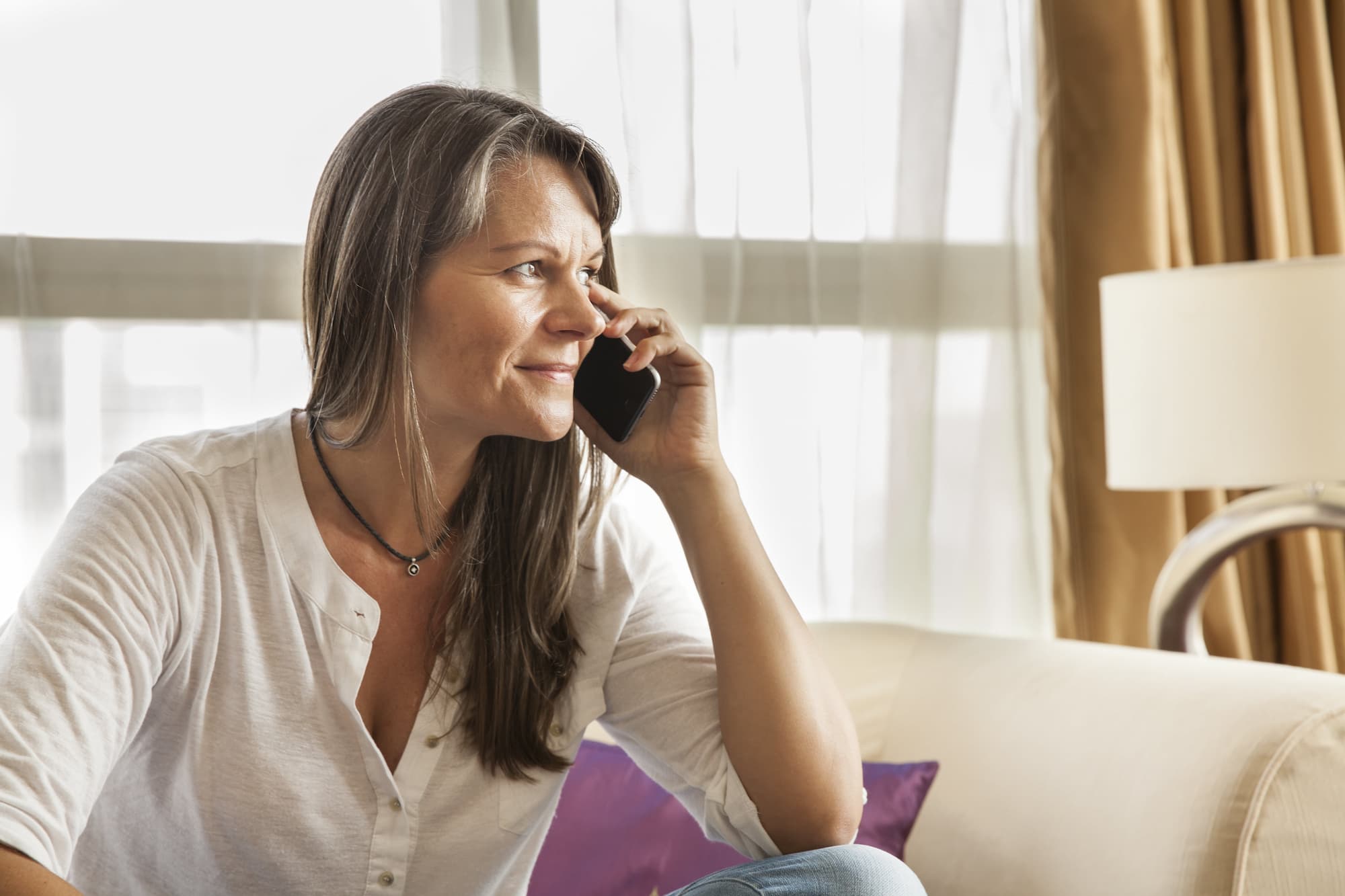 Support
We also have a customer support service who are there to help with any questions you have, offer guidance and advice, and help you to deal with any unexpected issues that come your way. In the same way that you support your clients, we want to support you. Opening hours are 10-6 mon to fri and 10-4 sat.
Easy Set Up
We are the most established live entertainment service operating within the UK, having built up a reputation as a trusted, dependable and worthy company to join as an agent.
Trust
As soon as you sign up, you will be assigned an account manager who is there to guide you through the process. We help you to set up your account, create an online profile and track your earnings through the handy online portal.
Training
We don't just set you up and fob you off like some of our competitors. We provide you with thorough training to ensure you know what you're doing, what you can and can't say, and what you should do if the caller turns tasty.
Work From Home
What are the benefits of working from home, we hear you ask:
You don't need to stick to the 9-5 routine like everybody else. You can create a work schedule that fits around your personal life and other commitments, giving you a great work-life balance.
You don't have to work in a stressful office environment with people who drive you mad, instead working in the quiet confines of your lovely home. This also means getting to work in your pyjamas, instead of smart clothing that you'd have no other uses for.
There's no commute! Forget those train delays and cancellations, or buses that seem to move about a mile an hour, as you're already at your place of work. There's no waiting in the rain for your mode of transportation either. What's more, you save money on petrol, and don't get us started on all that swear-inducing traffic you avoid.
You'll be more productive when you work, as you won't have the distractions of office gossip and unexpected meetings pulling you back. And the more you work, the better you'll get at the job, and you'll learn so much more about your abilities, perfecting your skills in the process.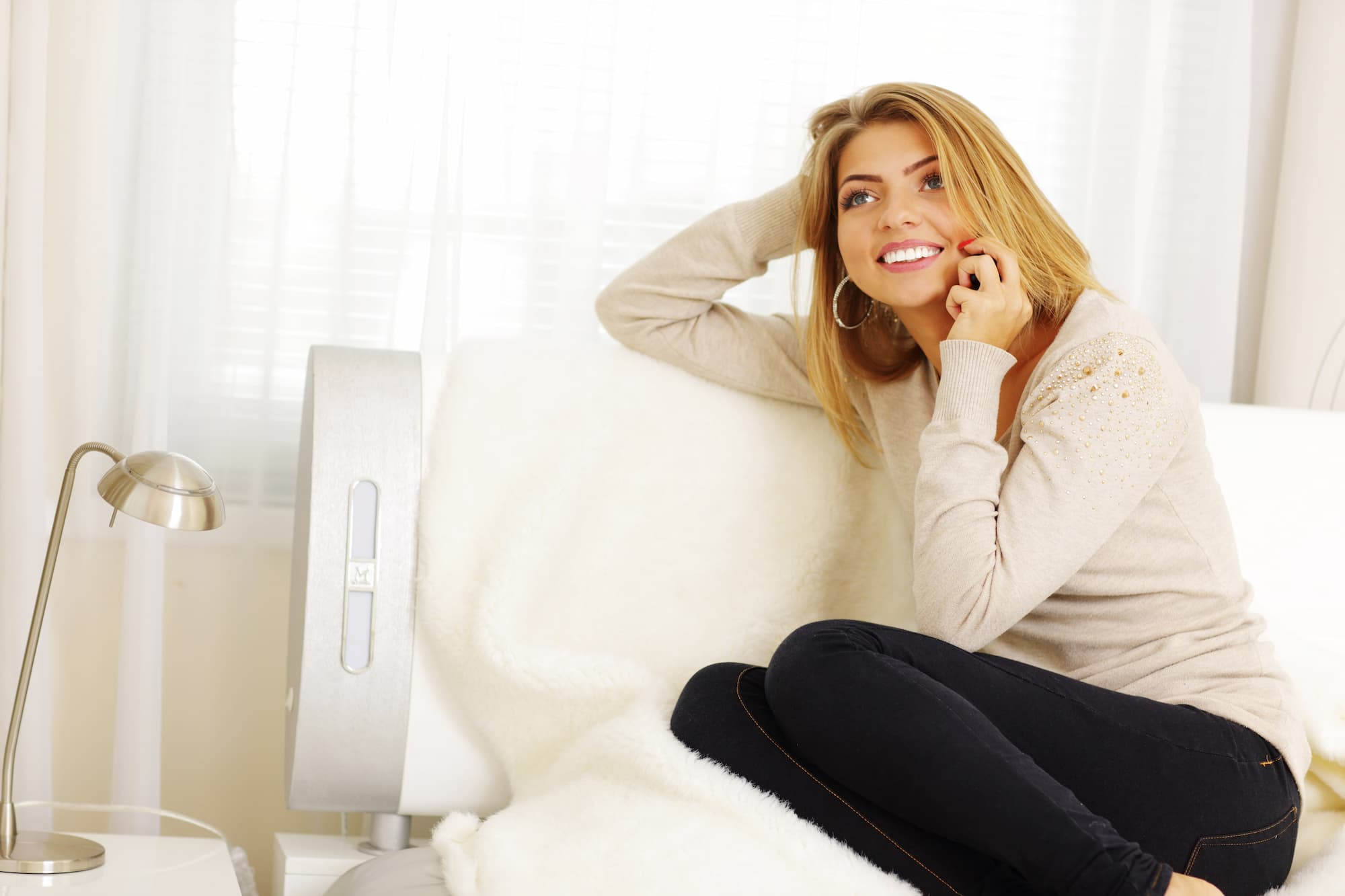 Sounds pretty great doesn't it? If you're looking to learn more about our business and how you can get involved, don't hesitate to get in touch with us today. Your first caller can't wait.
Apply Now
How Does It Work?
Joining Chat From Home is an easy, stress-free and fully-supported process that gets you up and running and ready to take calls in no time at all. It's as simple as these following steps:
1
Fill in our application form here, which asks for your name, email address, phone number, mobile number and date of birth.
2
Upon receipt of your application, a member of the team will call you for an informal, yet informative, chat about the service. We welcome any and all questions, and there's no pressure to join us if you don't feel that we are right for you. All applications are treated in the strictest of confidence, so don't worry, no-one will ever know that you applied should you be worried about this.
3
If you like, we can then pass some calls through to you. This will give you an idea how the service works. This is an optional step, but it does allow us to give you some feedback on how to make the most of the call.
4
Now the fun begins! We'll provide you with an agent number and pin number, which allows clients to find you on our websites.
5
We'll also talk you through our strict code of conduct during the training phase, which includes learning what you can and can't talk about. Topics NOT allowed include: anything involving those who are underage; drugs; incest; beastiality; rape. We do monitor calls, and we have gotten rid of agents who have broken these rules before.
6
The first time you log onto our service, you get to record a welcoming yet seductive message that will make callers want to find out more.
7
We'll then help you to create a persona and profile that will appear on our websites, ensuring maximum reach and potential for business. For your safety, we don't use real images, but ones that match your chosen adjectives and our carefully crafted descriptions.
Don't Just Take Our Word, See What Our Operators Have To Say!
Yvonne P.
Operator
Oh it's so much fun! I can't tell you how much joy I get out of delving into a man's mind and bringing his fantasies to life. I certainly talk to a lot of interesting guys - those who just want some good old-fashioned fun in the sack, those who have a specific situation or event in mind, and those who let me take the wheel and let me verbalise some of my desires for us to share. This job is certainly not boring.
Jane K
Operator
The best chat line I've ever worked for. The pay is great, there are always callers waiting to speak to me and I feel trusted and supported by both my clients and Chat From Home themselves. When I first started, the training was really helpful and all my questions were answered without hesitation. I've never had any major issues with clients, but I feel quite confident that if I ever did, Chat From Home would be by my side. I love getting to roleplay and releasing my inner sexy woman. To be honest with you, I probably get as much out of this as my clients do.
Emma S
Operator
Very friendly and helpful staff. Everything Went smooth and easy. I highly recommend.
Susan P
Operator
Excellent to work for I felt welcomed and unlike some not pressured into set hours etc. Very friendly support team.
Sarah M
Operator
Great company to work for. Very helpful staff and I always get my payments on time. Most of the customers are friendly and lovely to talk to as well. I really enjoy working with Rjmedia
Frequently Asked Questions
Anim pariatur cliche reprehenderit, enim eiusmod high life accusamus terry richardson ad squid. Nihil anim keffiyeh helvetica, craft beer labore wes anderson cred nesciunt sapiente ea proident.